Welcome to the club! You can check out your options anytime on SummerWater.com under "My account." Let's break down some of our features to successfully manage your membership.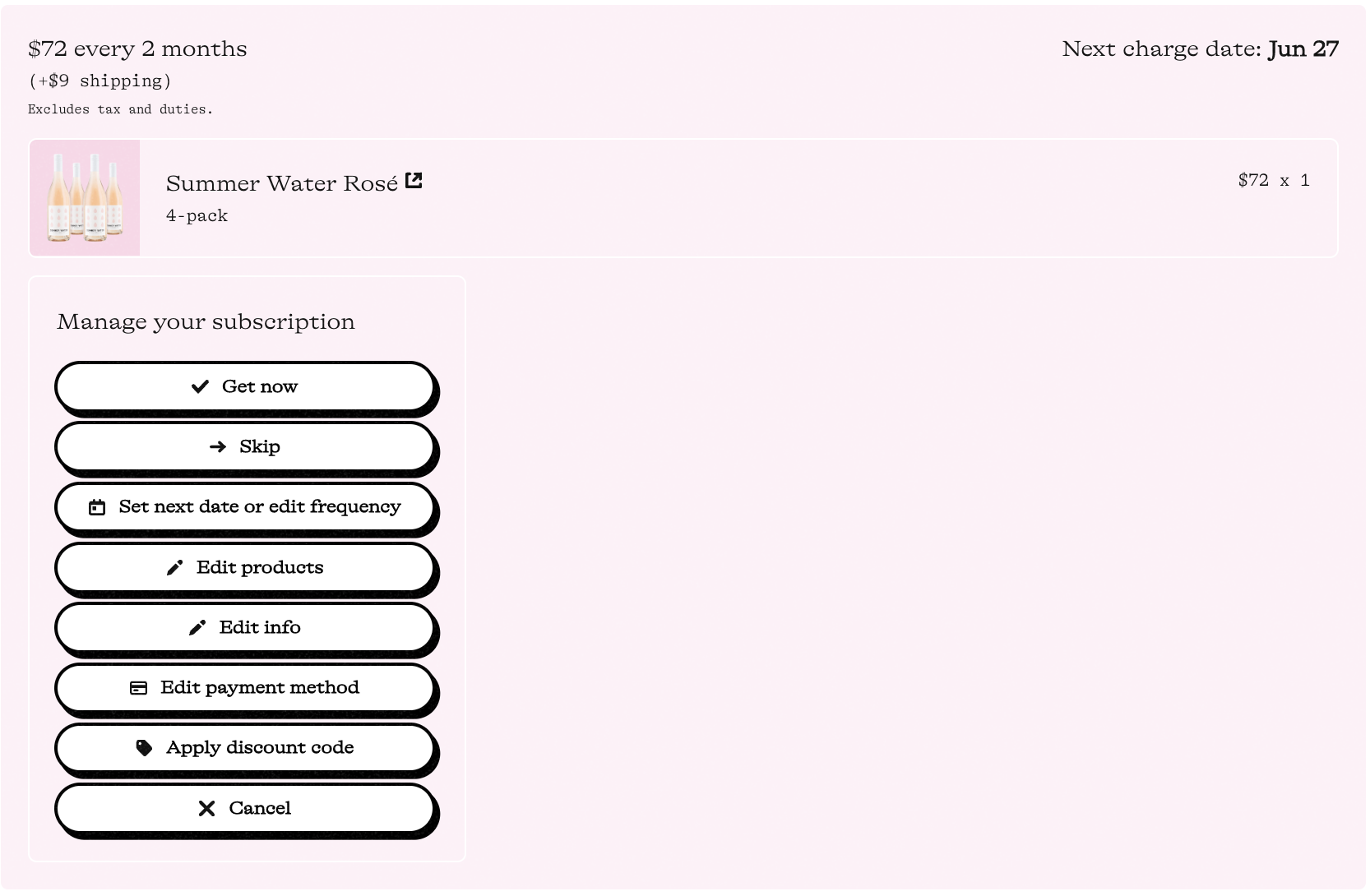 "Get it Now" - Did your boss schedule a meeting for 4pm on a Friday & you know you're going to need a glass of rosé? No problem! Our "Get it Now" feature bypasses your next charge date and automatically charges you & ships out your next order. Don't worry, we'll confirm with you & outline your next order/charge date.

"Skip" - Not in town as you have an annoying family reunion? No problem! We get that you might need to skip your next shipment and we're happy to be flexible. We'll confirm if you want to skip one or two months and this will push out your charge and ship date this timeframe.
Cool new feature alert! "Gift" Instead of skipping, we now offer 'gifting' your order to a friend or family member. You'll get charged but we'll ship to a lucky person of your choosing.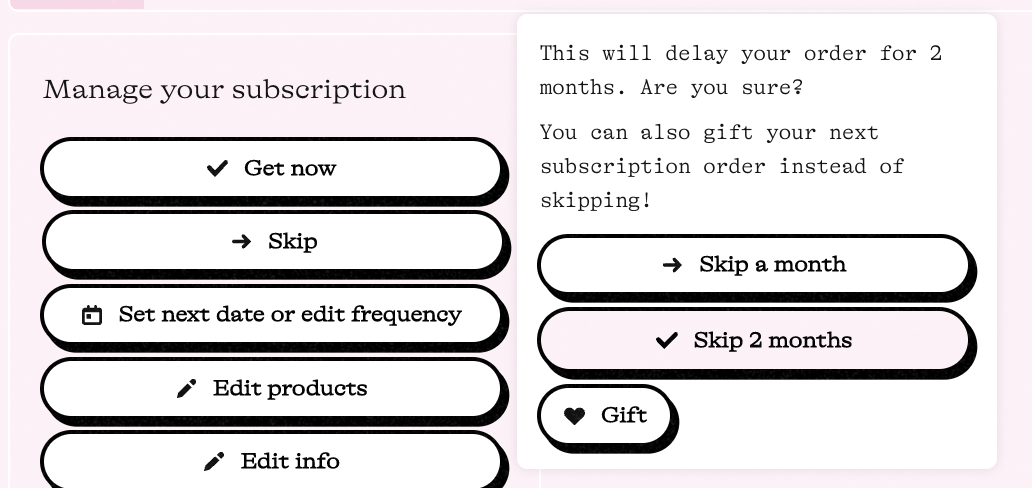 "Set next date or edit frequency" - We get it, sometimes things change and you might need to change the charge/ship date or your frequency permanently. Simply click into this option, scroll the calendar to pick your next charge/ship date and/or change up the frequency to every 1, 2, or 3 months - it's that easy!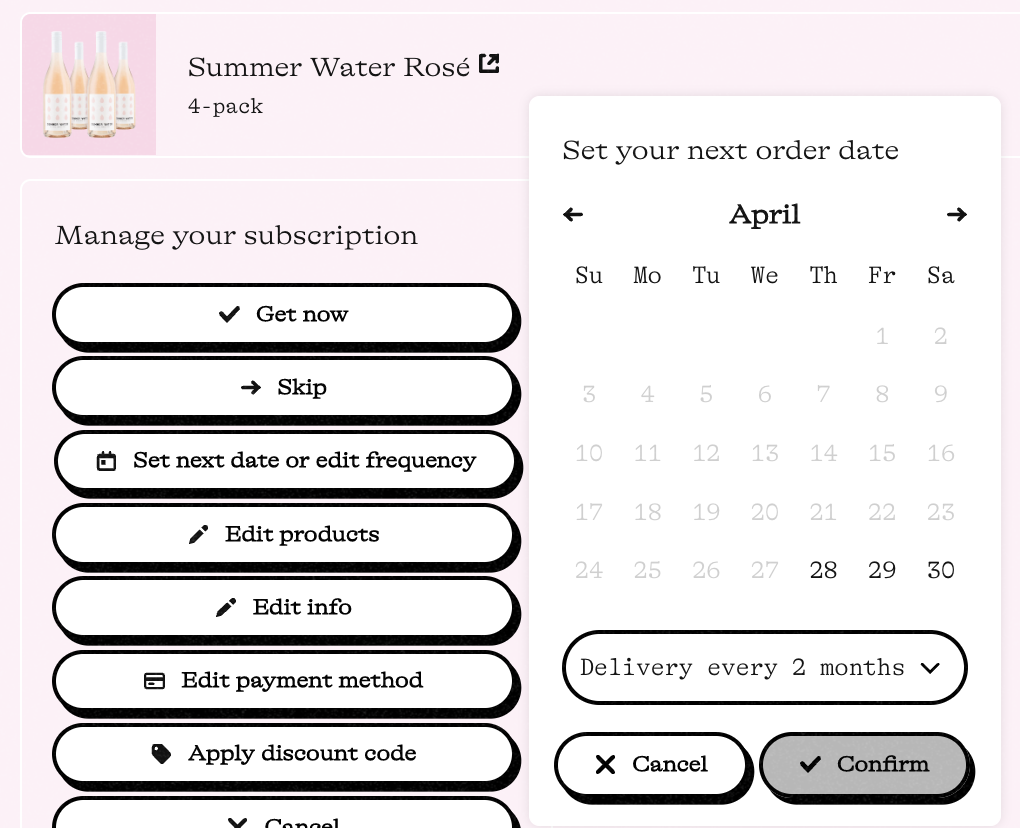 "Edit Products" - Looking to switch up to Keep it Chill or Droplets instead of Summer Water? No problem! Click into edit products and switch out your bottle count or product.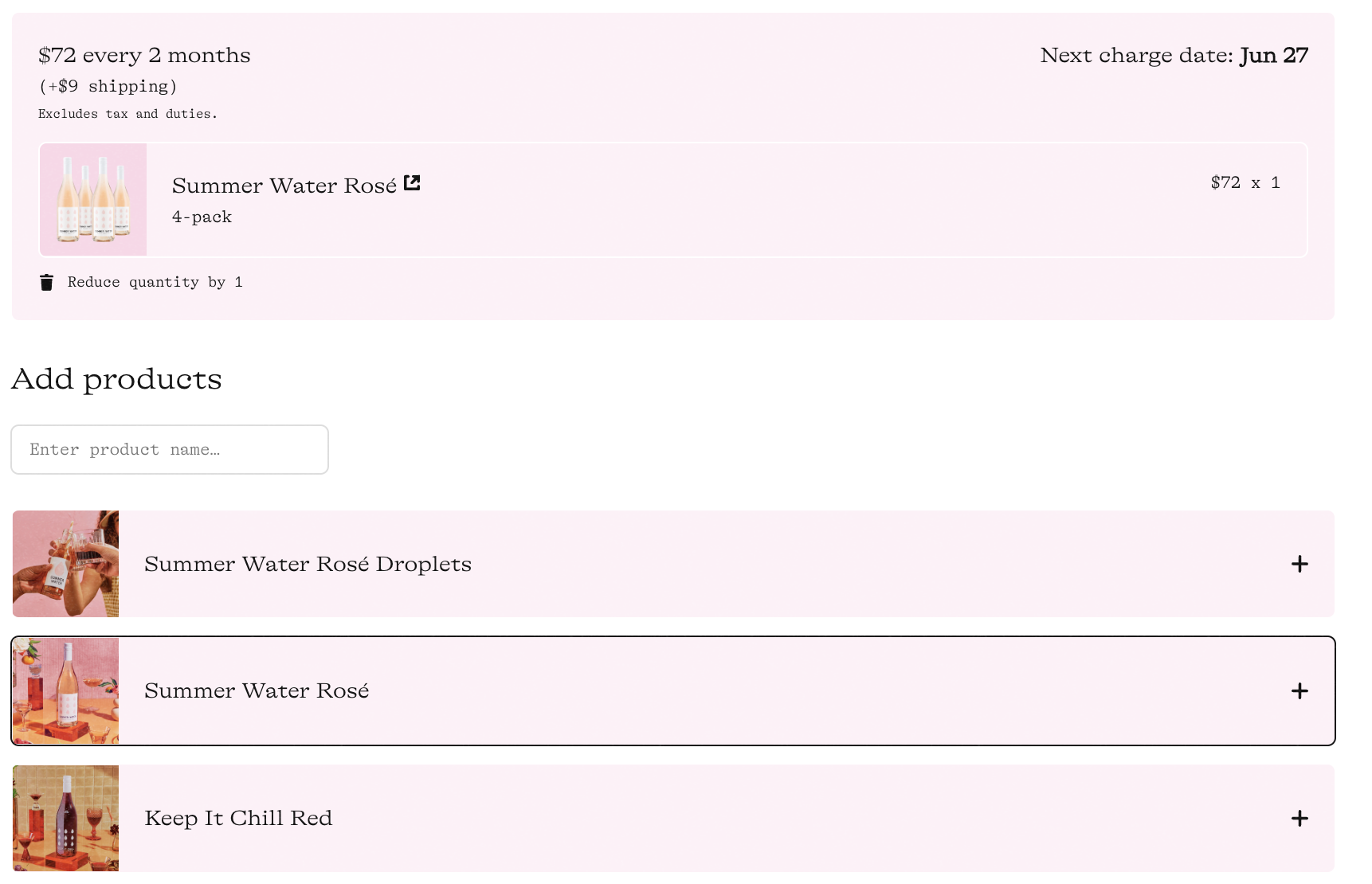 "Edit Info" - Did you have to move to get away from that ex & want to ensure your wine is still delivered? No problem! You can change your name, phone number, email, payment method or shipping address here.
"Apply Discount Code" - Did Summer Water throw you a little love? Add in the code here & it'll auto apply to your next order!
"Cancel" -Not feeling Societé & Save? We get it. You can cancel this subscription here! That said, we're always here for you so if you want to talk to someone were here to chat!